Architectural
Promptness of response : Very helpful and professional. quick to respond and considerate to our needs.
Quality of service : We had a very specific list of requirement's and they were all met and the responce was prompt and very informative.
Value for money : They were competitive to the rest of the market at the time
Professionalism : A very professional firm
P Kemp - October 2021
Excellent service received.
Anna 14/09/2021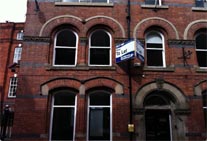 N Carson - York
"Hi Gary, we opened the store on 15 September and we have had a good start.  Retail is difficult at the moment, so I am grateful for a good start.  The trick now is sustainment. Many thanks for all your efforts in getting this project together."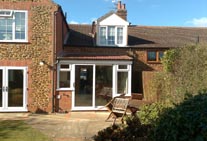 "Gary Thanks for all your design input for our conversion . Well done, a well oiled machine and thanks very much."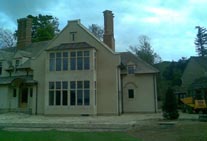 M & J Wilde - Peterborough
"We used Scott architectural for all three of our properties over a 4 year period providing architectural design and refurbishment services for us. We would be happy to recommend Gary's work and will happily employ his practice again when the need arises."
F Vila Peterborough
I have used Gary at Scott Architectural for two architectural projects on properties he surveyed for me which led to purchase. He has provided detailed information throughout and remains on commission as projects proceed. A difficult planning process has been skillfully negotiated and approval achieved.
Surveying
D Callis - July 2021
Quality of service:  A detailed Dropbox file was provided with over 80 photographs. The report was colour coded. I will be calling Scott for some clarification to see if these things affect my upcoming purchase but the report was prompt and thorough.
Value for money :  Excellent price and Scott checked before going to see if he had surveyed them previously to see if he could offer the report at a discount.
Torchey909 13/11/20
As a first time buyer, I asked Gary to conduct a building survey. He was responsive, friendly and knowledgable from the off. The survey was conducted on the date agreed and he sent a comprehensive report along with photos a couple of days later. I called him regarding the findings and he explained everything I needed clarifying. Great, thorough, professional and efficient service from a small, personable firm and great value to boot. Highly recommended. 
L. Canning - February 2022
Quality of service :  When Gary initially responded to my enquiry by phone, he spent a long time getting some background information to ascertain my requirements. When he came to survey my roof he was very thorough and discussed the issues in easy to understand terms. He reassured us that the roof was safe but suggested what needed to be done to fix the issues he identified and wrote a detailed report.
Debbie Knight- London
I would highly recommend this company, excellent service all round at such an affordable price. The vendor was so impressed they are using this company for their purchase, that speaks for itself.
Rebecca- Wisbech
I am really pleased I used this company, excellent service and price. Really happy with the thorough report received. I highly recommend them.
The Dudley Watsons -Kent
Have already recommended this superb company to friends, cannot fault the service provided, nothing is too much trouble.Excellent price, fast and efficient service and a real Gentleman to deal with.
you will not be disappointed!!
Lorna
Feedback on the survey - I was very impressed by the way you set everything out - using the traffic lights.  I remember the survey before we moved into this house - I felt I needed a translation, whereas with yours it was very easy to identify the problems (the photos were a big help) and what criteria the various elements fell into.  You rang me as requested almost as soon as you had finished with an update.  I would be more than happy to recommend your services.
J. Tucker
Scott Architectural undertook a full RICS building survey on a property we were looking to purchase. I found this business extremely professional and responsive, the report we received was exactly what we wanted, detailed and precise and arrived within a couple of days. Very happy to recommend the services of Scott Architectural and will be using again if the need arises.
Ed Hackett
From first engagement to end results and follow up, Scott Architectural were professional, efficient and courteous. Representing outstanding value for money, I cannot recommend Gary enough. I used a surveyor in Croydon 2 years ago and he provided half the service that Scott architectural provided on a house much much smaller.
Colin H.
First class service and easy to understand in depth survey provided in very quick time very impressed with communication throughout and next day report was appreciated would highly recommend to anyone wanting a highly professional survey.